Michel Buffet 'B211' Black & White Floor Lamp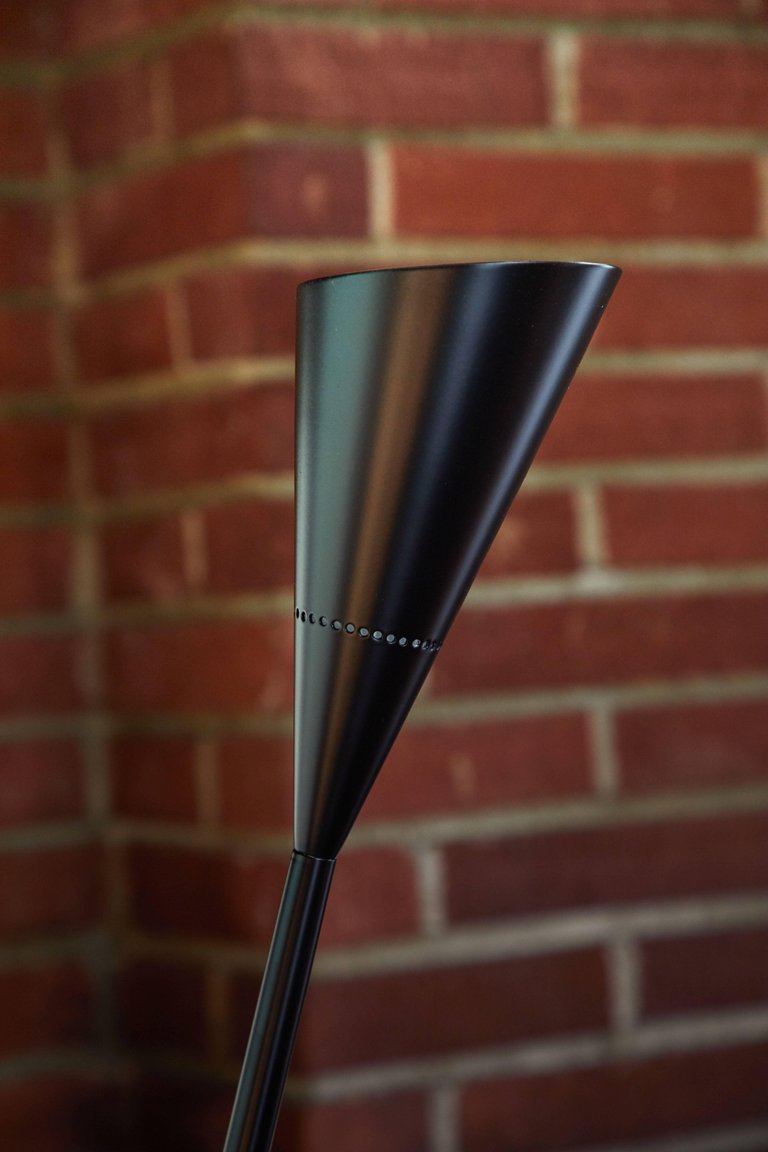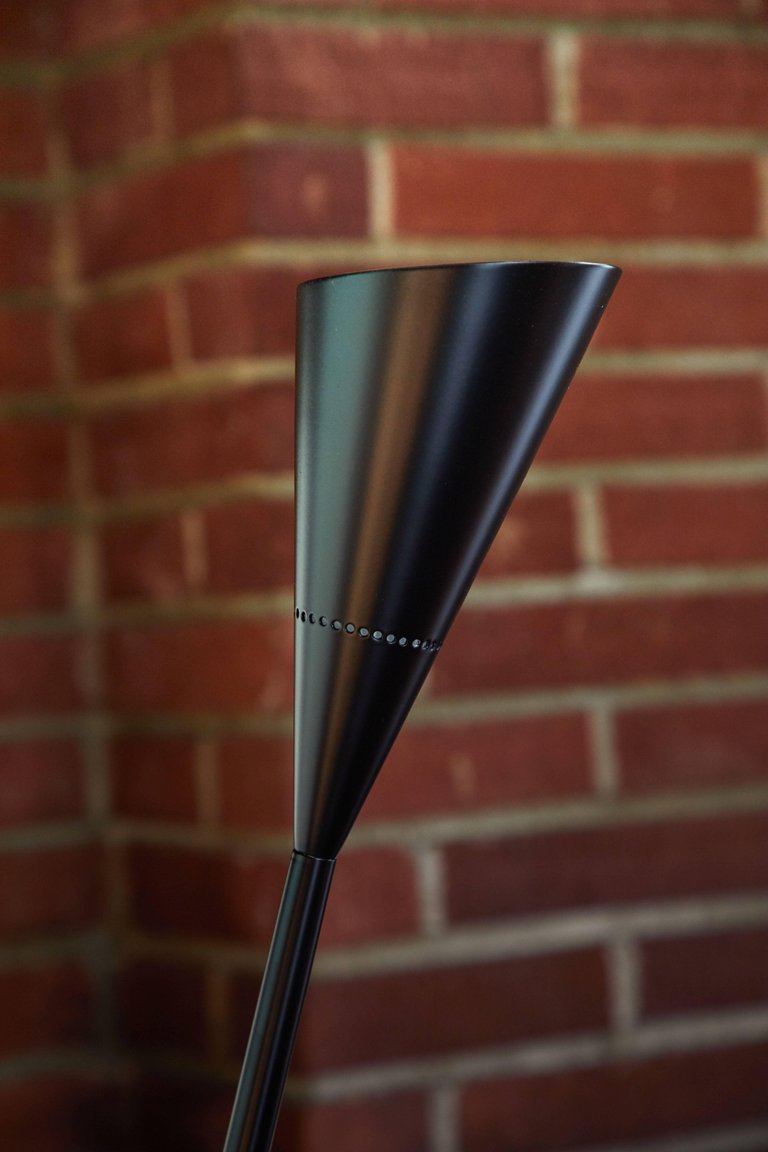 Michel Buffet 'B211' Black & White Floor Lamp
Michel Buffet 'B211' black and white floor lamp. Originally designed in 1952, this clean example was acquired in France in the 2010s and is part of a more recent authorized re-edition made with many of the same small-scale manufacturing techniques and craftsmanship as the original run. Produced from a steel rod bent, welded and powerdercoated in black with a conical diffuser and reflector in white lacquered metal, this sculptural and refined design is emblematic of 1950s France and shares many attributes with Buffet's more well-known contemporary, Serge Mouille.
One in stock. Includes "Certificates of Authenticity." In-stock availability subject to change. Allow additional 6-8 weeks for items not in stock. Can take up to 12 weeks or more. For time sensitive orders, please inquire prior to purchasing. Sale is final.
CREATOR: Michel Buffet (Designer)
PRODUCTION TYPE: Re-Edition
PRODUCTION TIME: It will take 3-4 weeks to make this piece
OF THE PERIOD: Mid-Century Modern
PLACE OF ORIGIN: France
DATE OF MANUFACTURE: 2010s
PERIOD: 21st Century
MATERIALS AND TECHNIQUES: Lacquered Steel
CONDITION: Excellent. Professionally rewired e27 medium base 75 watt max bulb (higher with LED). WEAR Wear consistent with age and use.
DIMENSIONS: 67 in. H x 23.62 in. W x 21.5 in. D
Shipping not included. Please contact dealer for quotes and to facilitate.