Carl Auböck Model #7231 Brass Vase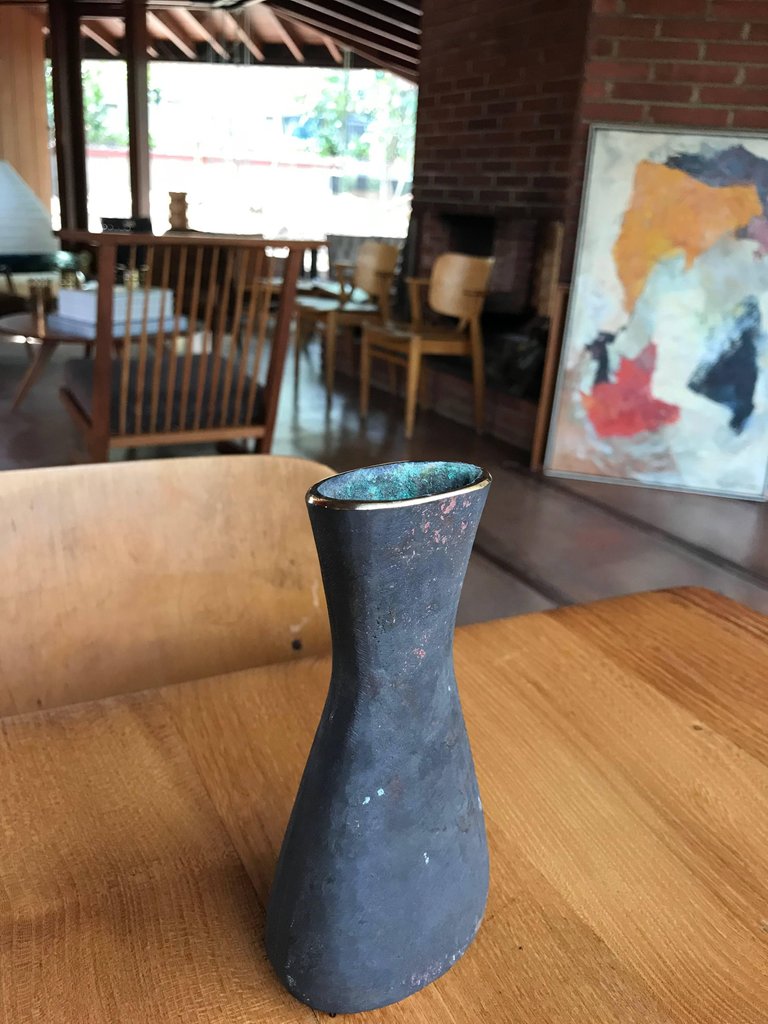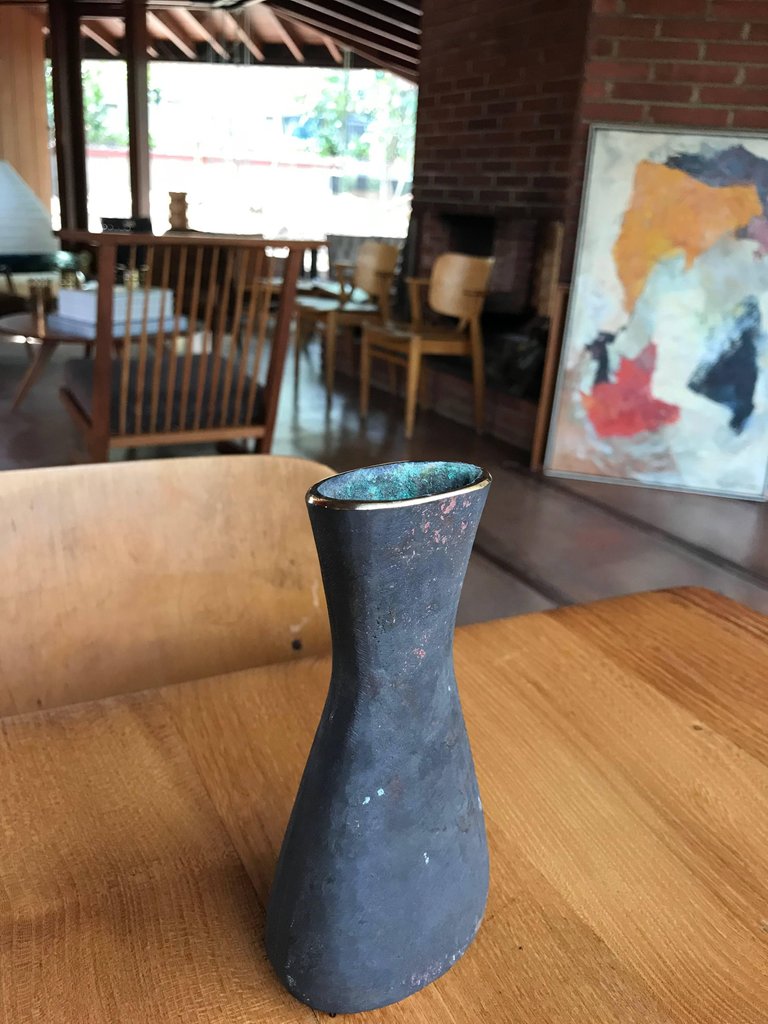 Carl Auböck Model #7231 Brass Vase
Carl Auböck model #7231 brass vase. Designed in the 1950s, this incredibly refined and sculptural Viennese vase is executed in polished and darkly patinated brass by Werkstätte Carl Auböck, Austria.
Price is per item.
Produced by Carl Auböck IV in the original Auböck workshop in the 7th district of Vienna using the same exacting standers, high-quality materials, original molds and techniques of his legendary namesake. Auböck's design career was long and varied, reaching its pinnacle of prestige at the Triennale di Milano in 1954, where he received four gold medals in recognition of his iconic work.
1 in stock. Please note out of stock can take 6 weeks or more. Stock availability can change at any time. For time sensitive orders, please inquire prior to purchasing.
Finish varies from item to item due to the handmade nature of their fabrication.
CREATOR: Carl Auböck (Designer), Werkstätte Carl Auböck (Maker)
PRODUCTION TYPE: Current Production
PRODUCTION TIME: It will take 2-3 weeks to make this piece
OF THE PERIOD: Mid-Century Modern
PLACE OF ORIGIN: Austria
DATE OF MANUFACTURE: Contemporary
PERIOD: 21st Century
MATERIALS AND TECHNIQUES: Patinated Brass, Polished
CONDITION: Excellent
WEAR: Wear consistent with age and use.
DIMENSIONS: H 6.4 in. x W 3.1 in. x D 2.2 in.H 16.26 cm x W 7.88 cm x D 5.59 cm
SELLER LOCATION: Glendale, CA
REFERENCE NUMBER: LU1447211194973
Shipping not included. Please contact dealer for quotes and to facilitate.