Large 'Model 1095' Floor Lamp by Gino Sarfatti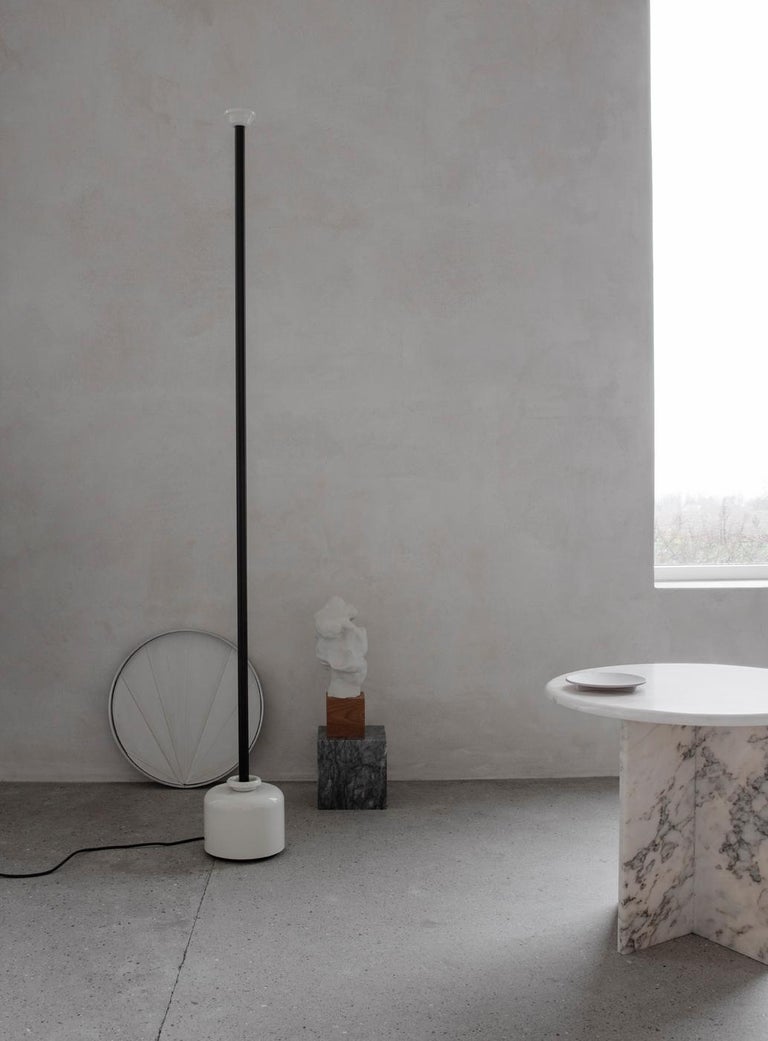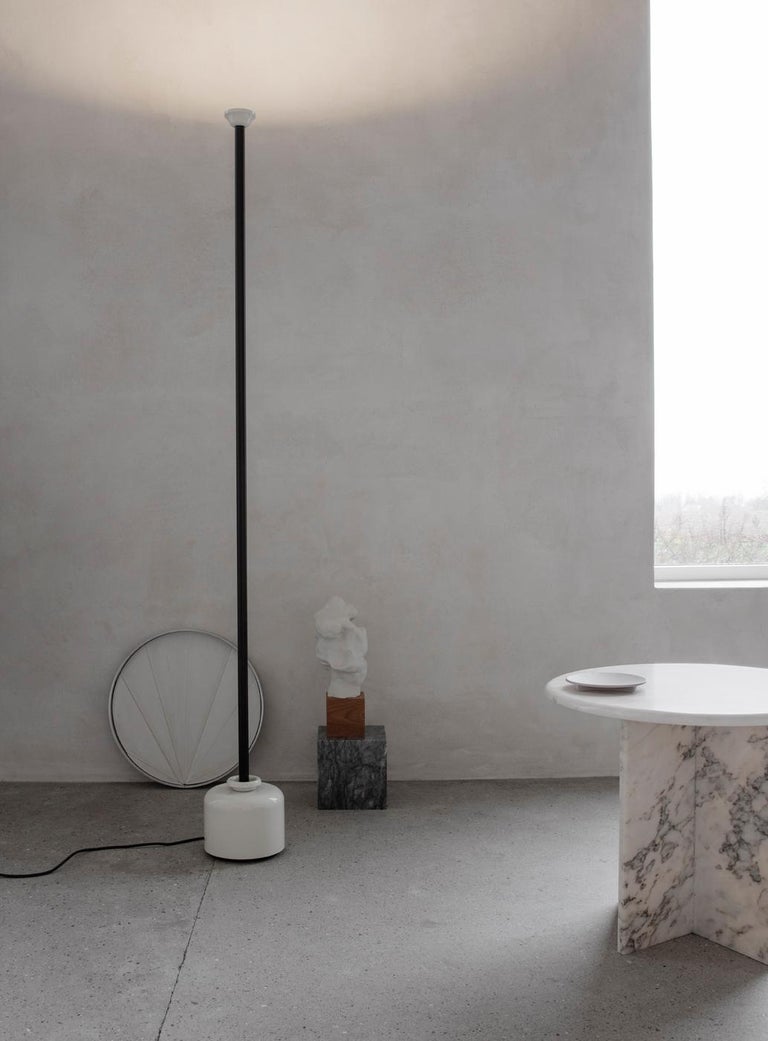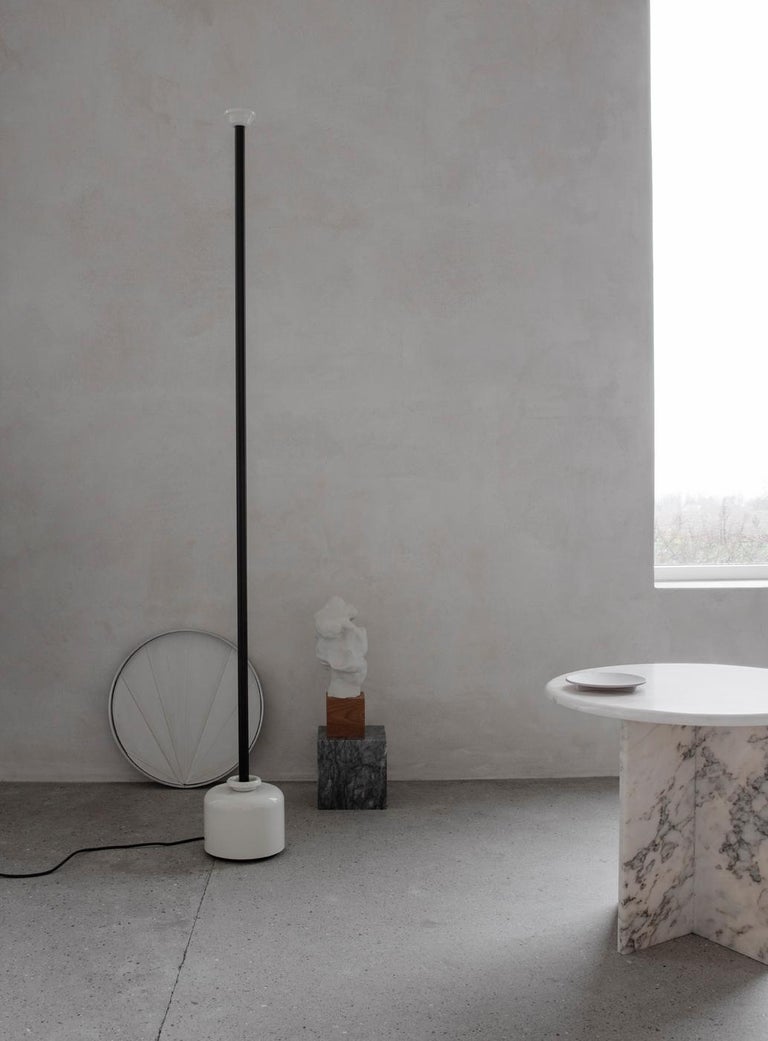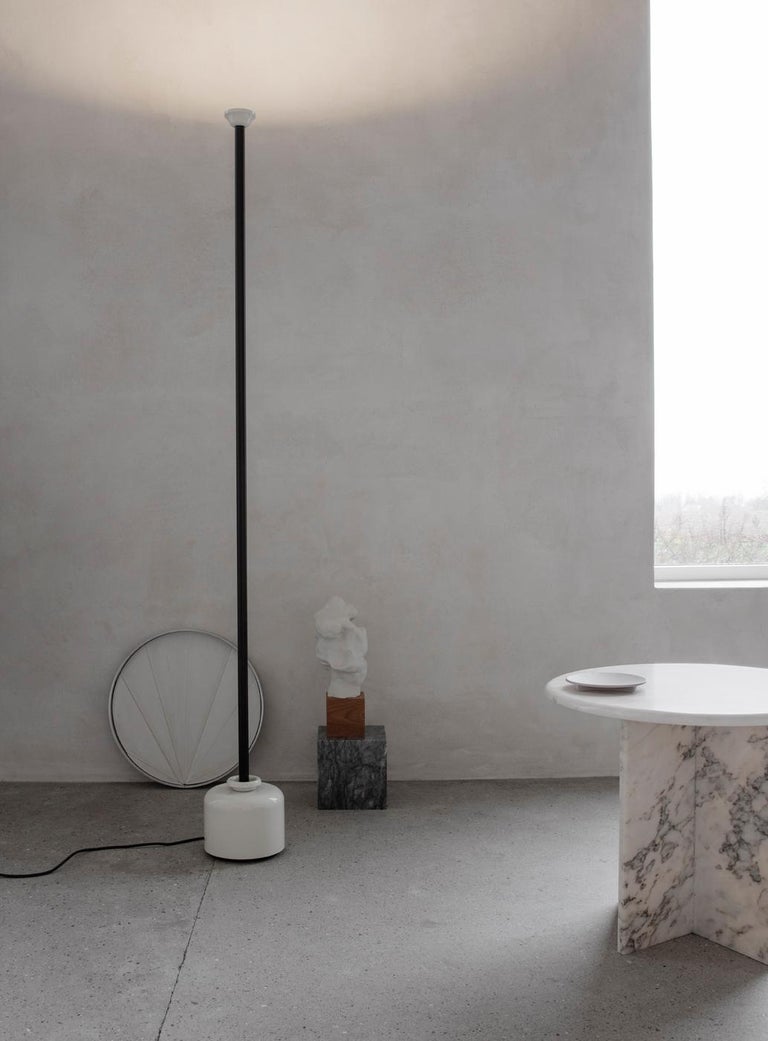 Large 'Model 1095' Floor Lamp by Gino Sarfatti
Large 'Model 1095' Floor Lamp by Gino Sarfatti.
This floor lamp, designed in 1968, is slender, graceful and intriguing in its disproportions between head and base. The design of the small reflective cup is strongly influenced by the new halogen light bulb, which Gino Sarfatti explored and celebrated in Model 1095 from both a functional and a dimensional perspective.
Offering indirect light in a subtle design, the luminaire is made up of a tubular aluminum stem available in three different heights and painted slate grey. The small reflective cup with its thin shape is made of white-painted aluminium, and so is the base with the appealing soft shape and neat collar.
In the re-issue, the base covers the electronic devices instead of a transformer, and besides LED lighting, the luminaire has also been upgraded with a water cooling system patented by Flos.
Price is per item. This listing is for the variant with H 78.74". The Model 1095 light with H 72.83" and H 66.93". Please specify when ordering.
In-stock lead time 4-5 weeks. Out of stock up to 10 weeks or more. Inventory availability subject to change.
Not UL listed, but recommended UL listing available from authorized 3rd party vendor upon request for an additional fee. Please contact dealer to facilitate.
CREATOR: Gino Sarfatti (Designer), Astep (Maker)
PRODUCTION TYPE: Re-Edition
PRODUCTION TIME: It will take 4-5 weeks to make this piece
OF THE PERIOD: Mid-Century Modern
PLACE OF ORIGIN: Italy
DATE OF MANUFACTURE: Contemporary
PERIOD: 21st Century
MATERIALS AND TECHNIQUES: Aluminum
CONDITION: New
DIMENSIONS: H 78.74 in. x W 7.87 in. x D 7.87 in.H 200 cm x W 19.99 cm x D 19.99 cm
SELLER LOCATION: Glendale, CA
REFERENCE NUMBER: LU1447214944801
Shipping not included. Please contact dealer for quotes and to facilitate.