Jørn Utzon Steel 'Doo-Wop' Pendants for Louis Poulsen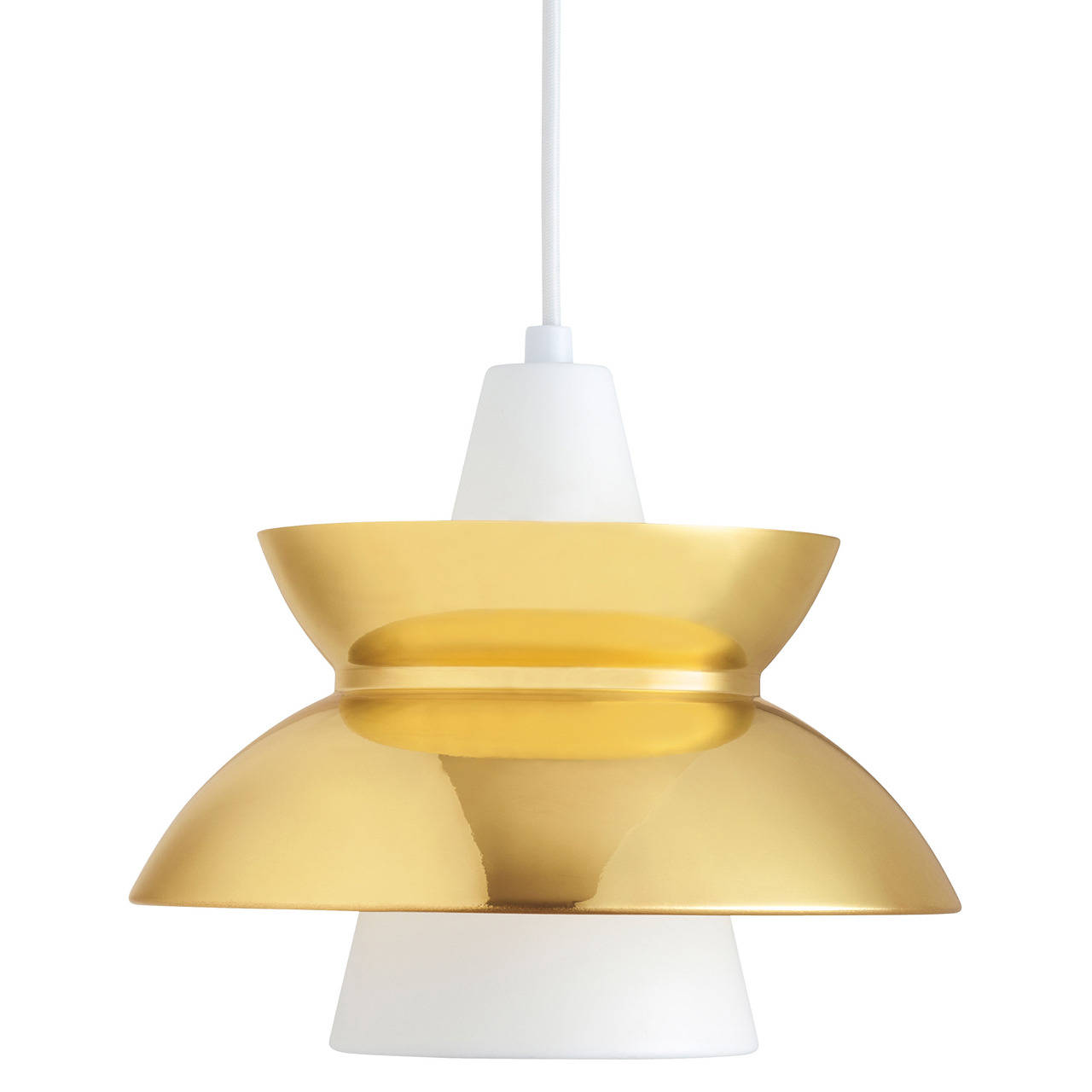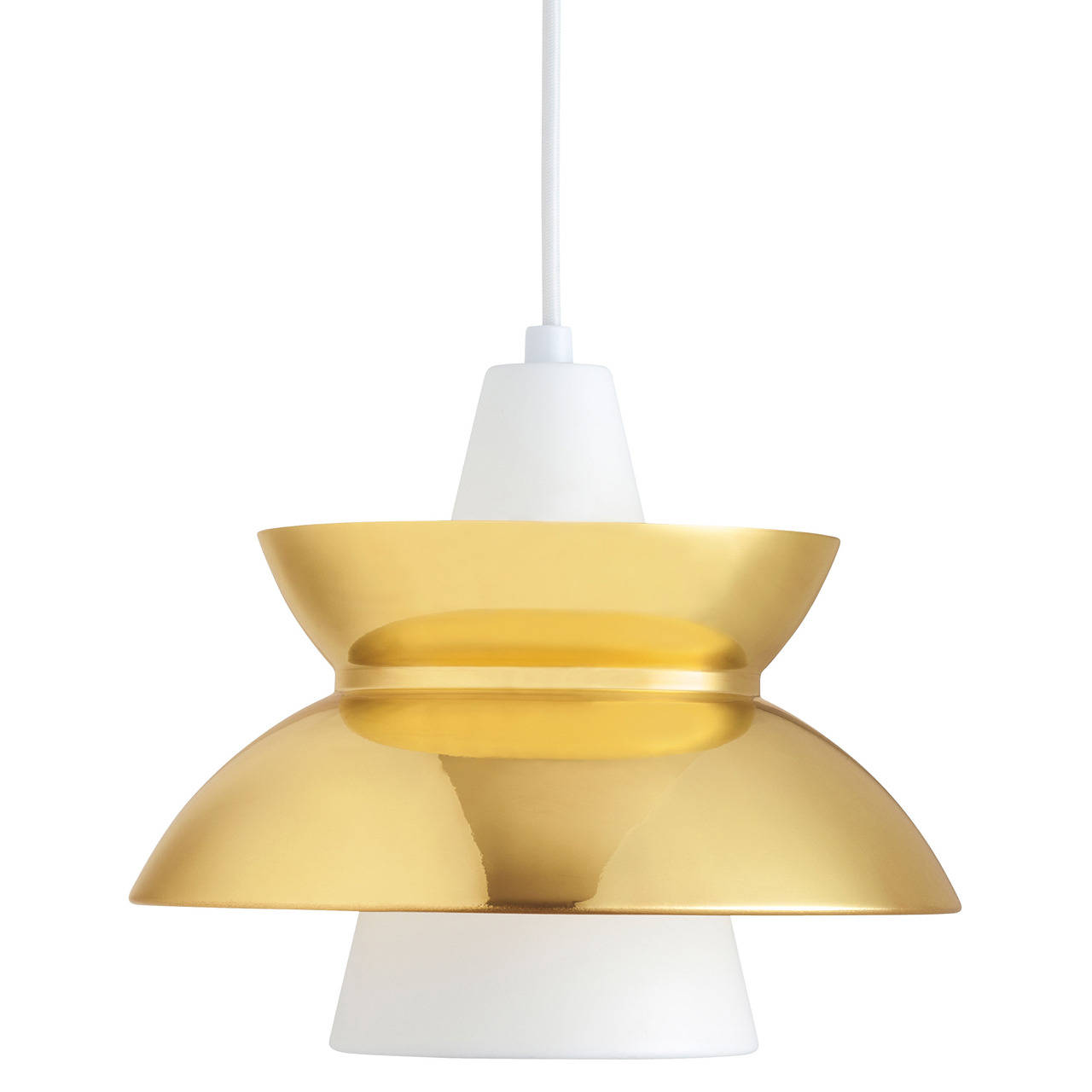 Jørn Utzon Steel 'Doo-Wop' Pendants for Louis Poulsen
Jørn Utzon polished steel 'Doo-Wop' pendants for Louis Poulsen. Originally designed in the 1950s and re-edition in the 2010s.
Available in silver, copper, brass, white, dark grey, blue, red and green. Also available in LED version.
Price is per item.
Originally introduced in the 1950s, the Doo-Wop or 'Navy' pendant light was designed in close cooperation between the Danish navy buildings department and Louis Poulsen. The pendant was used for many years in navy buildings for many different applications. The navy pendant, which was the name at that time, was widely used because of the unique lighting properties and utility. Not until the early 1980s was the product taken out of the Louis Poulsen catalogs. In recent years, more and more of the old editions have been sold again throughout antique stores and auctions. This has caused a demand and Louis Poulsen has been asked to re-launch various products. The newly re-named Doo-Wop pendant light is very close to the original. However, the colors have been updated to respond to the colors of this new period, while the production methods remain the same. The shades are still spun by hand and completed with the fine rolled edge which gives the shades a special optical volume.
In-stock lead time up to 2-3 weeks. Out of stock lead time up to an additional 8 weeks or more. Please note that inventory can change at any time. For time sensitive orders, please inquire prior to purchasing.
CREATOR: Louis Poulsen (Maker), Jørn Utzon (Designer)
PRODUCTION TYPE: Current Production
PRODUCTION TIME: It will take 2-3 weeks to make this piece
OF THE PERIOD: Scandinavian Modern
PLACE OF ORIGIN: Denmark
DATE OF MANUFACTURE: current production
PERIOD: 21st Century
DIMENSIONS: 10 in. H X 11 in. D
MATERIALS AND TECHNIQUES: Polished Stainless Steel, Opaline Glass
CONDITION: Excellent. UL listed. • Socket: Porcelain, medium base for A-19 100 watt max, • Canopy: 5.3" diameter x 0.9" tall cone of spun aluminum. • Cable: 12 feet white.
Shipping not included. Please contact dealer for quotes and to facilitate.